THE GALLERY OF COACHES VERSAILLES
An exceptional testimony of court life and its prosperity
Visiting the Gallery of Coaches in the Great Stables unveils the greatest royal construction project for housing horses ever undertaken. Majestic coaches and small carriages for Marie-Antoinette's children, sedan chairs and sleds make up a strange and wonderful collection. The exhibition of these creations is an amazing testimony to the pomp and splendour of court life during the Ancien Régime, the Empire and the Restoration.
About one hour visit
Please contact me for more information !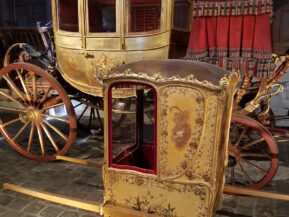 Latest posts