PALACE OF VERSAILLES & GARDENS
Famous palace of the Kings of France from Louis XIV, the Sun King, to Louis XVI… Come with me and discover the palace! You will be led by the music of Jean-Baptiste Lully to put you in the atmosphere of the 17th century. The incredible stories about the customs in the Court of the Sun King will take you few centuries back among the flattering courtiers. The only thing we will miss are the costumes of the era!
Your guide has more than one trick in her sleeve. After the tour we will discover a part of King's gardens.
The visit can be modified to suit your needs: André le Nôtre gardens, the official apartments or the small private apartments of Louis XV.
In all cases entertainment guaranteed!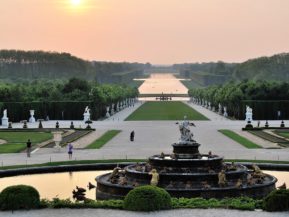 Latest posts