LOUIS CARRE'S HOUSE
Designed by the Finnish architect Alvar Aalto Louis Carré' s house situated in Paris region, is a true and unique work of art…
From the plans of the house to the door handles passing through the furniture and lighting everything was designed by Alvar Aalto in an elegant, refined and practical style. I'll lead you on an exciting tour in a house where the fine society of the second half of the 20th century rubbed shoulders with the world-famous artists such as Alexander Calder, Fernand Léger… Artists then exposed by Louis Carré, gallery owner and art collector.
Visiting time 1 h 30.
Contact me for the details of the visit, the schedule and the prices. See you at the Maison Louis Carré!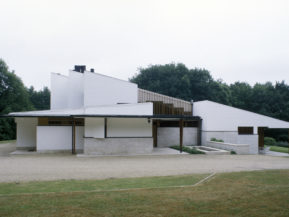 Latest posts