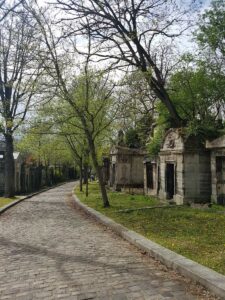 Best known for its famous tombs such as Édith Piaf' s and Jim Mo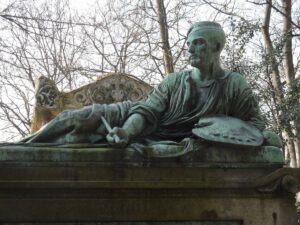 rrison' s, Père Lachaise Cemetery is also a place to stroll in any season. You will hear a multitude of legends and anecdotes about famous people that have marked the national and worldwide history, but also about lesser-known characters. Did you know that the cemetery houses the tombs of some mysterious people too? One of them was known among the spiritists under the name of…Good MOM!
I'll take you on a lively tour and will then propose a drink and a possibility to enjoy a share of a good homemade pie at a family-run bistro!
Photos: Jan Schellekens & H.Boncoeur