The Champagne Ardennes region is known above all for its "sparkling wine" called: Champagne, since it is produced in the region of the same name!
We will have the chance to push the door of champagne houses owned by the same family for several generations but also the massive doors of some major producers of Champagne. We will appreciate tasting of this divine nectar called by localers "the chicken that lays golden eggs".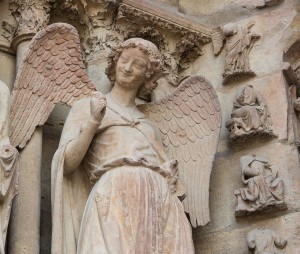 The territory has been marked by the First World war. We'll discuss its different stages during our journey from Paris to Reims. If you wish to we may have the opportunity to visit sites tracing the history of the First World war. The most notable being the Pompelle Fort, le Chemin des Dames ou la Caverne du Dragon.
The region Champagne Ardennes as all regions of France, offers typical regional cuisine: Champagne bubbles, pink cookies, parsleyed ham, the chocolate champagne corks, the breaded pork feet, the mustard or vinegar of Reims, the andouillettes of Troyes or very good creamy cheese Chaource or Langres great when enjoyed with Champagne!
We can enjoy good regional cuisine as well as a walk in the city of Reims. We'll admire the famous Cathedral where the Kings of France were traditionally sacred.